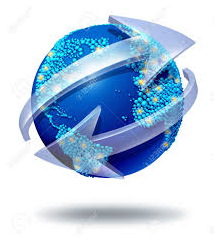 ACCLIVOUS WAS CRAFTED FROM MOUNTAINEERING, DEPICTING STRENGTH AND DETERMINATION IN ATTEMPT TO REACH THE HIGHEST POINT OF UNCLIMBED BIG MOUNTAINS.
LIKE MOUNTAINEERING WHICH DEPENDS ON EXPERIENCE, ABILITY, AND TECHNICAL KNOWLEDGE, ACCLIVOUS HAS BEEN DEVELOPED THROUGH THE APPLICATION OF MANY YEARS OF THOSE UNIQUE QUALITIES.
AS A PROUD OWNER OF AN ACCLIVOUS PRODUCTS, FROM TIMEPIECE TO RINGS, EARPHONES, BAGS AND MANY MORE YOU WILL ALWAYS BE LOOKING UP. MOUNTAINS ARE REGARDED AS HEAVENLY PLACES.
Global Markets Expo
Welcome to Global Markets Expo, a Production of Business Growth Strategies Inc.
We are pleased to introduce our International Trade and Business Systems Exposition Center featuring permanent Displays, Quarterly Expos, and Monthly Business Sessions.
Limited space availability; 1,000 Exhibitors @$250 annually with an early pre-launch registration of only $50.
50 Community and Disadvantaged Businesses will be granted complimentary space. 100 Experts, 50 Students, and 50 Governmental Organization will obtain similar benefit and designation.
Take Virtual Tour courtesy of our Team.
Features:
Product showcase
Sales Demonstration
Tutorials
Order Placement.
Competitions and Contests
Virtual Reality
Personal Invitations to Prospective Clients
Branded Giveaways
Special Presentations
Gamification
"While your competitors sleep, you are open for business. "
Global Markets Expo is committed to supporting you with service excellence in our Virtual Convention and Trade Show Environment. We are proud to offer superb to build a better world with personalized attention.
Our services are customized, rapidly responsive to help you to optimally promote and grow your business without having to manage all the logistical details a conference demands. We can fulfill your requirements and desires making the process of Display Design so seamless and attractive to capture the attention of attendees.